Hollywood star Leonardo DiCaprio is reportedly dating Italian model Vittoria Ceretti.
The actor, 48, and the 25- year-old model were recently seen kissing in an Ibiza nightclub recently.
Vittoria raised many eyebrows when she stripped down for a photoshoot earlier this year.
In the pictures shared on her Instagram account on June 5, 2023, she was portrayed as a lesbian as she posed for intimate pictures with female models.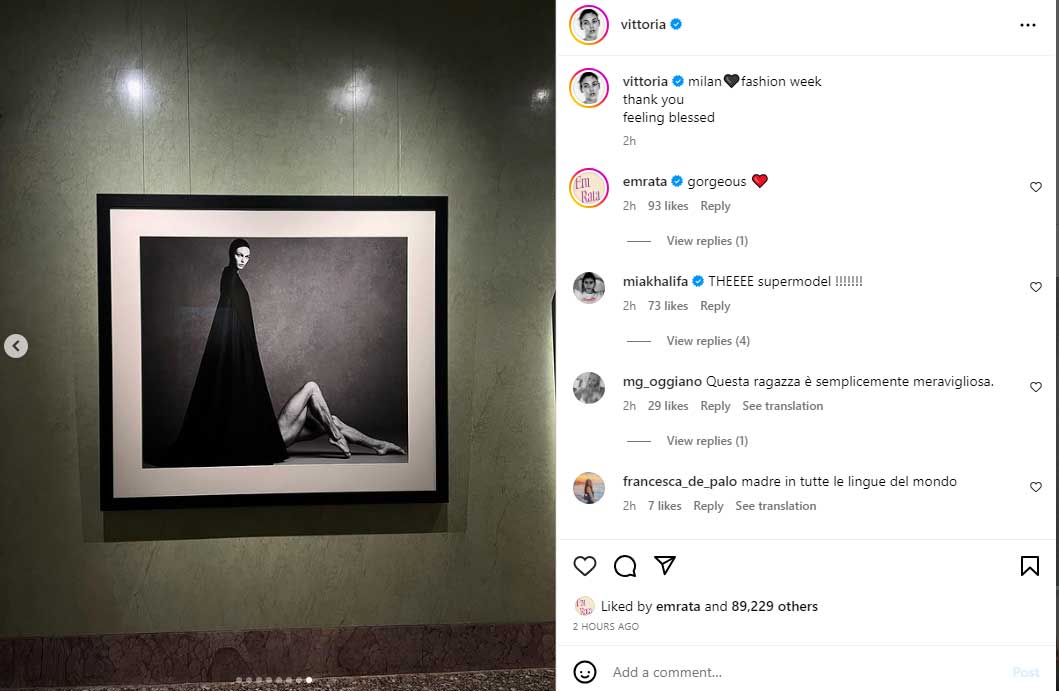 Moreover, eagle-eyed fans have noticed that she is impressed by the kind of dark and macabre art created by the likes of controversial designer Lotta Volkova and Marina Abramovic.
Volokova was heavily criticized when Balenciaga was caught in a scandal involving children's controversial pictures for the brand's photoshoot last year.
Marina recently made headlines when Ukrainian President Volodymyr Zelenskyy asked her to become his country's ambassador.
Thousands of people objected to Zelensky's decision to make Marina Ukraine's ambassador as they called her a Satanist, an allegation the artist has vehemently denied.
Her video of an art performance involving "Spirit Cooking" has been widely circulated after Zelensky's decision was announced.
While Vittoria Ceretti is known to be one of Lotta Volkova's Instagram followers, it is still not clear whether she also admires Marina.